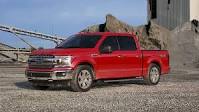 Greetings Beloved,
With all the graduations finished, summer is here, We are already in the process of preparing for next year. This past year was a great year. Many challenges, many victories. God has been so good to us. His grace has been sufficient to continue to advance His Kingdom here in the nation of Haiti. The church grows daily. Morning Star Christian Academy is positioned for another great year. Feeding program continues as we educate and feed over 3,000 kids in 17 different locations of the nation.
August 26th
 will be our 30 year anniversary for the church. The 2018/2019 school year will be the 25th anniversary of Morning
Star Christian Academy. A lifetime of work with much fruit for our Lord. Thank you Jesus for your faithfulness.
As we reflect on the victory our Lord has given us, we must continue pressing forward preparing for the next year. 
July 10th
 we will be shipping our supplies container. Teacher In Service begins 
August 6th
 and the first day of school will be 
August 13th
. Hopefully, I will be able to take a couple of weeks of rest in July.
We are currently raising funds for new computers for the computer lab. New A/C's need to be bought. Black boards and white boards, Desks, projectors, are just some of the needs for Morning Star Christian Academy. Pray with us as we believe God that the needs will be met.
With all that said, we have one huge mountain we must overcome. I have spent months praying over this and today the Lord spoke to me to let our need be known. Our Vehicle situation here has been on "life support" for some time. We have needed vehicles for over a year and now we must make a move. Linda and I donated our pick up to the needs of the ministry. We have not had a vehicle to use for 2 years. The other pick up which was bought in 1997 is finished.  We've rebuilt the thing twice and we have now buried it in the truck grave yard.
It is absolutely a must for at least one vehicle be purchased this fall. We need a vehicle Linda and I can use, and also to be used to transport pastors who come to minister along with other guests. We also need a small pick up to do purchasing. As most of you know we purchase daily here in Haiti,  for the ministry needs. We have two full time drivers that never stop.
What do we do? I need to raise a vehicle fund. My target goal is $50,000. I'm willing to get back on the road and minister in churches to help raise funds. If your interested in having me, please contact us. We also need partners to give towards the fund as we assemble enough money to purchase the vehicles we need. As always no offering is too small. Whether it's $50 or $5,000 we need your help.
First we need you to Pray. I need all the prayer we can get. Should the Lord put on your heart to donate you can designate your gift "Vehicles" and the funds will be separated in our "designated account". You can give online through our website, 
www.fomhaiti.org
. or, you can also mail your gifts to our stateside office: Fishers of Men Ministries, PO.Bx. 410953 Melbourne, Fl. 32941.
Linda and I want to thank each and every one of you for your continued support to
Greetings Beloved,
I wanted to update you on the upcoming Mardi Gras Crusade. Our crusade name has always been "Spiritual Invasion". The Lord has impressed upon my heart that this crusade will release His presence like never before! It is a year of Double Portion. Haiti is prime for a move of God. Multitudes are in the valley of decision. The country and the precious Haitian people have been through Hell this past year, and I felt like the Spirit of the Lord has spoken and said, "Enough". In addition we will be hosting hundreds of leaders and Pastors in our Leadership Conference that will run simultaneously during the days of the crusade. Leaders will be encouraged, strengthened and again I believe there will be a Double Portion anointing released on their lives.
PREPARATIONS HAVE BEGUN! Sound and platform contracts are being signed and deposits paid. The soccer field has been reserved and paid! Radio promotion has started! Leader and Pastor Invitations have been sent. Banners, flyers and posters are ordered and going up and out. God is preparing the way.
We do ask for your prayer and intercession. We are believing for hundreds to be saved. We are believing for signs and wonders confirming the word of God. And of course we are believing to meet budget. We still need about a third, $10k, We know God will do it, the adventure is you never know how or who. Please consider to partner with us. I Believe your financial support will be key to a transformation of a nation. Please understand no offering or seed planted is too small and never too much for sure. As we all take a hand to share together the load is lite.
All financial gifts can be sent to our stateside office or through PayPal on our website. Office address: Fishers of Men Ministries, P.O.Bx. 410953, Melbourne, FL. 32941 or our web site is: www.fomhaiti.org
Linda and I love you all. We are determined to see the nets full, to see the enemy loose ground and souls set free and saved!! Together we are "Taking Haiti for Jesus"
Love,Jay & Linda
Pastor Jay Threadgill
Fishers of Men Ministries International
Jay@FOMHaiti.org
Web – www.FOMHaiti.org
Facebook- Fishers of Men Ministries Internationaltwitter- Jay Threadgill@Haitijay1

Dear Beloved,
I'm way past due on my updates so I thought I better put out an email. Linda and I pray you all had great holidays spending time with your families. However if your like me it's time to get back to work for the Kingdom of God.

Haiti is much calmer than pre Christmas. Thank you Jesus. Those 4-5 months were the most difficult I've ever had to endure. Never before have I seen a nation totally locked down for so long. God has a plan and we are endeavoring to follow Him.Presently there  is no parliament in place. The elections were to take place in October but because of the violence it never happened. What does that mean? The President can now govern by decree. This is not a good position for the nation because it puts all the power in His hands. We pray the Spirit of the Lord will guide him in His decision making. We are praying for a peaceful election to take place. We ask you,  Please continue to pray for Haiti.

There are still hot spots throughout the nation being controlled by gangs. The police are doing what they can to bring it under control, but many times the police  are out gunned by the gangs. Thankfully our area is relatively peaceful and safe. But there are areas you just cannot go through. the Gangs are large in numbers and very well armed. We are trusting God to take control. To either get these people saved or move them out of the way. God has a plan for Haiti.

The damage of the 4 month "lock down" along with the violence has already been felt by all. Businesses went bankrupt. The poor still suffer and the schools took a hit for sure. Morning Star lost 40 students, which is being felt in our revenues and cash flow. We have placed this deficit in God's hands and are trusting Him! We are praying for transfers of students, new enrollments and even a return of those who left. Please pray stand with us.
The Church is back to full strength. God is doing something very supernatural. I feel that a fresh awakening and  a spirit of revival is being released by the spirit of God upon the nation of Haiti.  I began to realize this on our New Years Eve service and now in the first two Sundays of the new year. There is a fresh zeal, a new hope among the faithful. Services are packed and God is moving. I am spiritually stirred, and have a new excitement to what the Lord is going to do. This is what brings me to the next point.
MARDI GRAS CRUSADE AND LEADERSHIP CONFERENCE! Late December I was fairly sure we would cancel this years crusade. No one was sure what the turn of the year would bring. But God knew.  During these past two weeks, as I was in prayer,  the Spirit of the Lord spoke to me in a very strong way. God  first asked me two questions. First, are you still breathing. Well of course I'm breathing. Second, are you still ministering in Haiti. Same answer, Of course I am. the next thing I heard was a directive….I WANT YOU TO DO THIS CRUSADE! HAITI IS RIPE. ATMOSPHERES WILL CHANGE AND MANY WILL BE SAVED! I began to give God the excuses. There's violence, there's gangs, there is no money. I received His last word…..Don't you believe I can do this? Same answer, of course you can.
Brothers and Sisters, the Lord has given us a directive. I truly believe that Haiti is in prime position for a move of God. We've done this crusade for years with great fruit but I feel something even greater is about to be released by the Spirit of the Lord.

So once again I ask you all to cover this event in prayer. The budget for this crusade and conference is high,  $35,000. We will host hundreds of leaders, feed them each day and for those coming from afar give them housing in host homes and help them with their transportation. Tens of thousands will attend this crusade. In years past we've seen anywhere from 35,000 to 50,000 in attendance. Hundreds and hundreds will receive Christ. The Name of Jesus will be lifted up, and God will receive the glory.

We do need your  Help. We have begun fundraising here in the nation of Haiti. As you know Haiti is the poorest nation in our hemisphere. Yet we believe we can raise a portion  here. We do need to ask you to help us as well. Would you give prayerful consideration to sow a seed. Weather its a small seed or a great seed, if we all do what God tells us to do, God will get it done. Should the Lord direct you to give towards this budget, you can send a check to our stateside office, or you can give by paypal on our website.

Office address:
Fishers of Men Ministries, P.O. Bx. 410953, Melbourne, Fl. 32941. Website: www.fomhaiti.org.

We are walking on the water again. Will you come and walk with us?

Once again, Linda and I want to thank you for your prayers and your support. God sent us here 33 years ago to take a nation for Jesus. Churches and schools and bible schools have been birthed all over the nation.  Together, we are " Taking Haiti For Jesus".
We love you all.
Thank you!

Until the Nets are Full, Pastors Jay & Linda Threadgill


what the Lord is doing in this land. God spoke to us 32 years ago to "Take a Nation!" For the past 31 years, together we have been "Taking Haiti for Jesus". Lets keep going church.
God bless you all, we love ya,
Pastors Jay & Linda