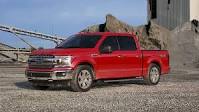 Greetings Beloved,
With all the graduations finished, summer is here, We are already in the process of preparing for next year. This past year was a great year. Many challenges, many victories. God has been so good to us. His grace has been sufficient to continue to advance His Kingdom here in the nation of Haiti. The church grows daily. Morning Star Christian Academy is positioned for another great year. Feeding program continues as we educate and feed over 3,000 kids in 17 different locations of the nation.
August 26th
 will be our 30 year anniversary for the church. The 2018/2019 school year will be the 25th anniversary of Morning
Star Christian Academy. A lifetime of work with much fruit for our Lord. Thank you Jesus for your faithfulness.
As we reflect on the victory our Lord has given us, we must continue pressing forward preparing for the next year. 
July 10th
 we will be shipping our supplies container. Teacher In Service begins 
August 6th
 and the first day of school will be 
August 13th
. Hopefully, I will be able to take a couple of weeks of rest in July.
We are currently raising funds for new computers for the computer lab. New A/C's need to be bought. Black boards and white boards, Desks, projectors, are just some of the needs for Morning Star Christian Academy. Pray with us as we believe God that the needs will be met.
With all that said, we have one huge mountain we must overcome. I have spent months praying over this and today the Lord spoke to me to let our need be known. Our Vehicle situation here has been on "life support" for some time. We have needed vehicles for over a year and now we must make a move. Linda and I donated our pick up to the needs of the ministry. We have not had a vehicle to use for 2 years. The other pick up which was bought in 1997 is finished.  We've rebuilt the thing twice and we have now buried it in the truck grave yard.
It is absolutely a must for at least one vehicle be purchased this fall. We need a vehicle Linda and I can use, and also to be used to transport pastors who come to minister along with other guests. We also need a small pick up to do purchasing. As most of you know we purchase daily here in Haiti,  for the ministry needs. We have two full time drivers that never stop.
What do we do? I need to raise a vehicle fund. My target goal is $50,000. I'm willing to get back on the road and minister in churches to help raise funds. If your interested in having me, please contact us. We also need partners to give towards the fund as we assemble enough money to purchase the vehicles we need. As always no offering is too small. Whether it's $50 or $5,000 we need your help.
First we need you to Pray. I need all the prayer we can get. Should the Lord put on your heart to donate you can designate your gift "Vehicles" and the funds will be separated in our "designated account". You can give online through our website, 
www.fomhaiti.org
. or, you can also mail your gifts to our stateside office: Fishers of Men Ministries, PO.Bx. 410953 Melbourne, Fl. 32941.
Linda and I want to thank each and every one of you for your continued support to
Greetings Beloved, 
As you all know, the southern peninsula of Haiti was devastated with a 7.2 magnitude earthquake. As of yesterday over 3,000 dead and over 6,000 injured. These numbers will rise in the days to come simply because the efforts are still at this time "Search and Rescue" Buildings and even towns were flattened by the power of the quake.

At the same time, we were hit by a tropical disturbance, "Grace" which dumped 8″ of water in less than 12 hours in that same area. There were flash floods and mudslides increasing the difficulty of current relief efforts. Our humble church here in Haiti is receiving supplies from our congregation and sending those supplies, small as they are, to affected families. At the same time we Fishers of Men Ministries is activating a much larger plan to send aid.

We have two established churches in this area. One church was spared and one collapsed along with that pastor's home. We will use both of these pastors to oversee distribution of food, water, tarps and tents. I just ordered a 40 ft. Container of food. I'm awaiting shipping instructions as I'm writing. I'm thinking we need to go ahead and order the second container once we secure the first. The food is free, provided by Feeding The Nations, but shipping and clearing the container in customs is up to us. This will generally run about $7,000 per container.  In addition to food,  we  need to ship Tarps , tents, cases of bottled water, and good used clothing.

HOW YOU CAN HELP!

First, If our Lord lays it on your heart, send a donation. You can either mail a check made out to Fishers of Men Ministries, earmarked "Quake" or go to our website and send it on PayPal. Addresses below:

Fishers of Men
MinistriesP.O. Box 410953
Melbourne, Fl 32941
Web site: for PayPal
https://www.paypal.com/paypalme/fomhaiti

Second:  Maybe your church or organization would consider  doing a Clothing drive, and a Tarp drive. Please ask that used clothing be in very good shape. Also light blankets. Tarps along with small tents. I'd like to find the tarps by the case and tents by the dozens.

Third: Bottled Water will be purchased through donations here in Melbourne Fl. and even in Haiti. Unfortunately, the bottling companies in Haiti will struggle with the need. 

Once again, God is calling us to lend a hand to suffering people. The Haitian people for the most part are humble, hard-working, wonderful people. Please Keep Haiti in your prayers as we work through this natural disaster.

OTHER NEWS FROM THE MINISTRY In the midst of all this turmoil

Morning Star Christian Academy opened for the 2021-2022 Academic year, Monday, August 16. We press forward touching students with the presence of our Lord along with the Word of God. Pray for Morning Star as we make every effort to give these students a stable atmosphere to grow and learn..

HAITI ELECTIONS SCHEDULED FOR NOVEMBER….. PRAY!!

Thank you to all of you who support Fishers of Men Ministries here in the Nation of Haiti.
Until the Nets are Full,
Pastors Jay & Linda Threadgill
Founders/Directors

Every year we assemble a container of school and ministry supplies. MORNING STAR CHRISTIAN ACADEMY IS ON A RESET! Under normal circumstances, cash flow from enrollments and ministry donations would pay for the majority of the supplies and the shipping. As you know we are not in normal circumstances. WE NEED YOUR HELP! Fishers of men must raise an additional $7,000 to finish purchasing the supplies along with shipping and customs fees. Should the Lord put this project on your heart you can go to our web site and donate via PayPal or send a tax-deductible donation to our stateside office.

Address: Fishers of Men Ministries
P.O. Box 410953
Melbourne, FL 32941

OR PAYPAL

https://www.paypal.me/fomhaiti

All donations are tax-deductible and all donations small or large are a great blessing!
God Bless You All
Pastors Jay & Linda
what the Lord is doing in this land. God spoke to us 32 years ago to "Take a Nation!" For the past 31 years, together we have been "Taking Haiti for Jesus". Lets keep going church.
God bless you all, we love ya,
Pastors Jay & Linda