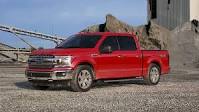 Greetings Beloved,
With all the graduations finished, summer is here, We are already in the process of preparing for next year. This past year was a great year. Many challenges, many victories. God has been so good to us. His grace has been sufficient to continue to advance His Kingdom here in the nation of Haiti. The church grows daily. Morning Star Christian Academy is positioned for another great year. Feeding program continues as we educate and feed over 3,000 kids in 17 different locations of the nation.
August 26th
 will be our 30 year anniversary for the church. The 2018/2019 school year will be the 25th anniversary of Morning
Star Christian Academy. A lifetime of work with much fruit for our Lord. Thank you Jesus for your faithfulness.
As we reflect on the victory our Lord has given us, we must continue pressing forward preparing for the next year. 
July 10th
 we will be shipping our supplies container. Teacher In Service begins 
August 6th
 and the first day of school will be 
August 13th
. Hopefully, I will be able to take a couple of weeks of rest in July.
We are currently raising funds for new computers for the computer lab. New A/C's need to be bought. Black boards and white boards, Desks, projectors, are just some of the needs for Morning Star Christian Academy. Pray with us as we believe God that the needs will be met.
With all that said, we have one huge mountain we must overcome. I have spent months praying over this and today the Lord spoke to me to let our need be known. Our Vehicle situation here has been on "life support" for some time. We have needed vehicles for over a year and now we must make a move. Linda and I donated our pick up to the needs of the ministry. We have not had a vehicle to use for 2 years. The other pick up which was bought in 1997 is finished.  We've rebuilt the thing twice and we have now buried it in the truck grave yard.
It is absolutely a must for at least one vehicle be purchased this fall. We need a vehicle Linda and I can use, and also to be used to transport pastors who come to minister along with other guests. We also need a small pick up to do purchasing. As most of you know we purchase daily here in Haiti,  for the ministry needs. We have two full time drivers that never stop.
What do we do? I need to raise a vehicle fund. My target goal is $50,000. I'm willing to get back on the road and minister in churches to help raise funds. If your interested in having me, please contact us. We also need partners to give towards the fund as we assemble enough money to purchase the vehicles we need. As always no offering is too small. Whether it's $50 or $5,000 we need your help.
First we need you to Pray. I need all the prayer we can get. Should the Lord put on your heart to donate you can designate your gift "Vehicles" and the funds will be separated in our "designated account". You can give online through our website, 
www.fomhaiti.org
. or, you can also mail your gifts to our stateside office: Fishers of Men Ministries, PO.Bx. 410953 Melbourne, Fl. 32941.
Linda and I want to thank each and every one of you for your continued support to
what the Lord is doing in this land. God spoke to us 32 years ago to "Take a Nation!" For the past 31 years, together we have been "Taking Haiti for Jesus". Lets keep going church.
God bless you all, we love ya,
Pastors Jay & Linda