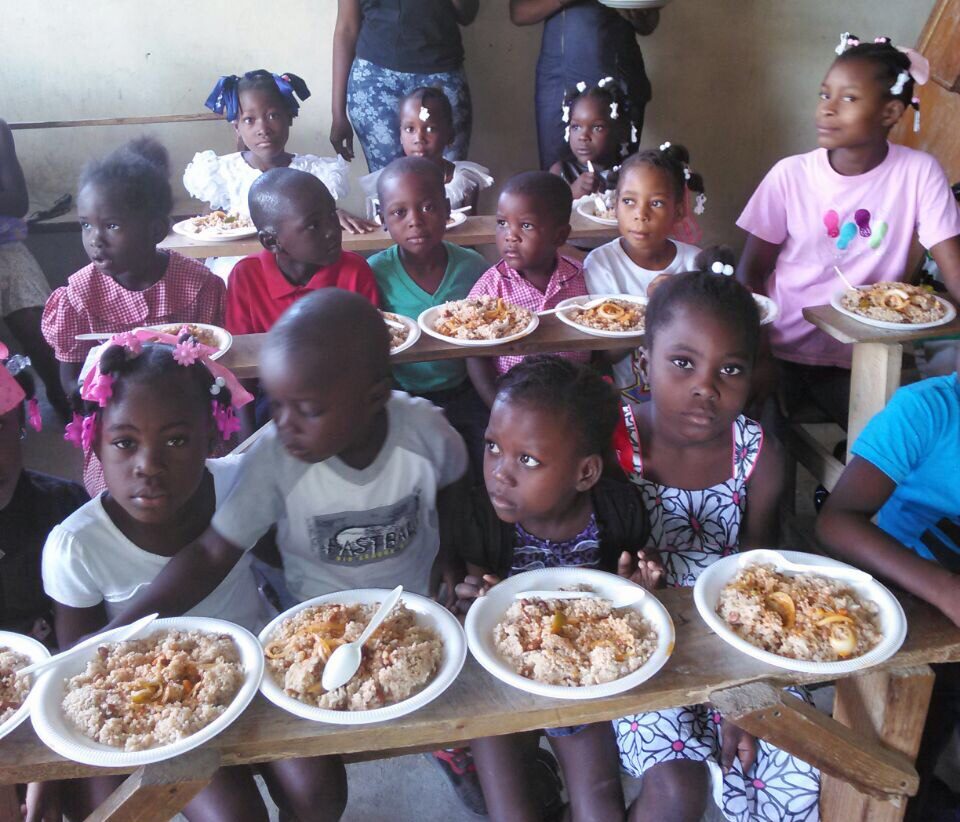 ---
The cornerstone of our outreach programs is our feeding program.
Years ago the Lord spoke to Pastor Jay telling him to feed the children. By faith, PastorJay stepped out and began feeding the children with what he had, believing the Lord would provide more. Since then FOMM Int'l has been able to provide nutritious meals to nearly 3,500 children, five days a week for ten months. Because of the generosity of our partners, this program has been able to make a difference in the lives of so many children not by just providing a nutritious meal but by showing them the love of Christ.
The amount of children in Haiti who suffer from malnutrition is overwhelming. Children whose bellies are bloated from lack of food are easy to spot around the country. We believe no child should ever go hungry so our desire is to see this program continue to grow allowing us the opportunity to feed more children each year. 
The cost for the feeding program is only $20.00 a month or $240.00 annually. If you would like to parnter with us to feed the children, click on the donate button to the right or send a check to the stateside office. The address is on the right side of this page under Hours and Info. Be sure to note the donation is for the feeding program. We are so thankful for our partners and supporters who help make this outreach possible.